Exposition à L'Ancolie restaurant à Rochefort-en-Terre
New Exhibition of Paintings in L'Ancolie restaurant.
Please watch the short film below: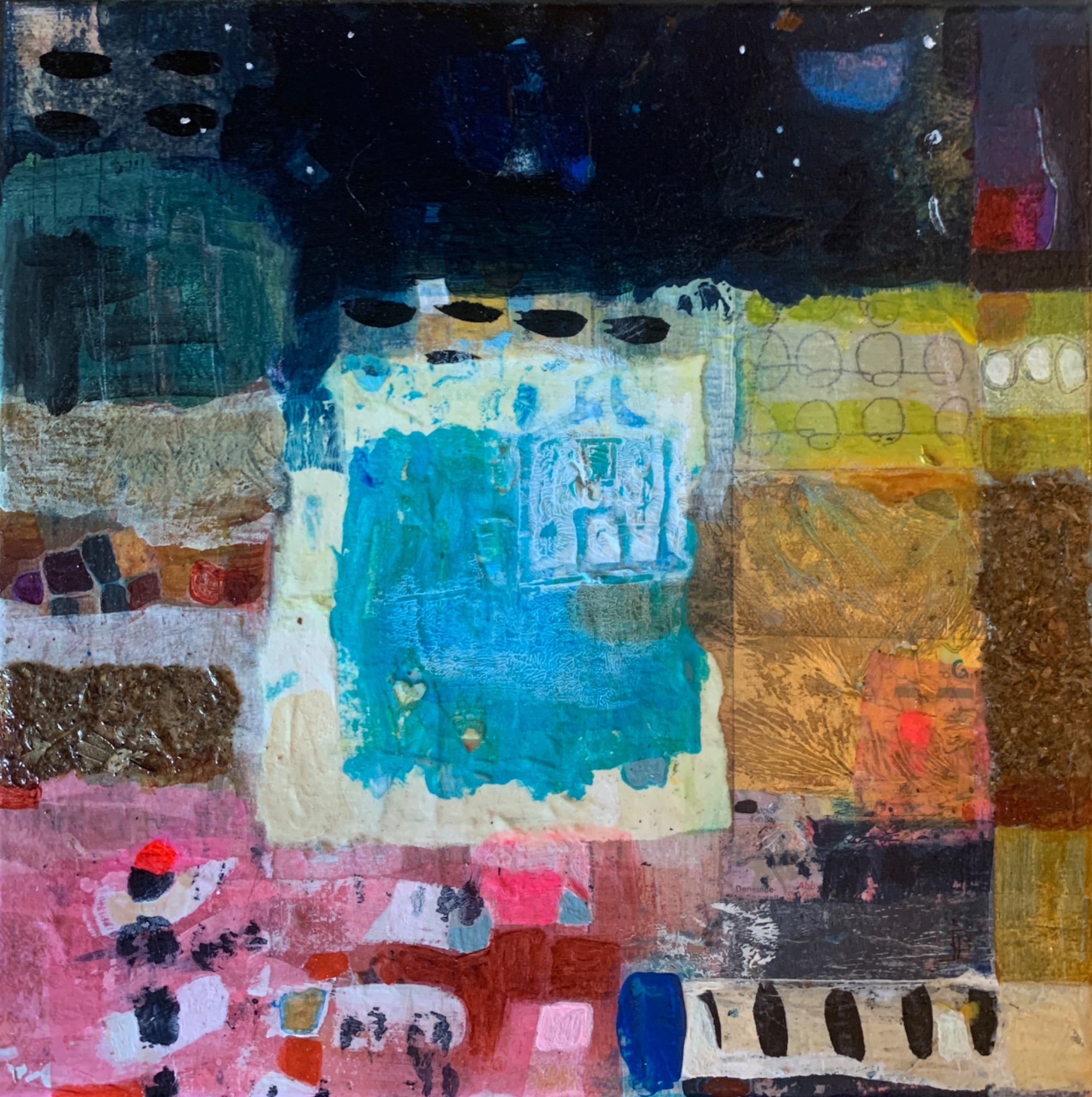 Spotlight on a new Painting:
' Under a night Sky' 30x30cm Acrylic, mixed paper collage and gold leaf
This small but richly layered lyrical abstract would add a painting worth exploring even in the smallest of spaces in your home.
I am boldly layering Collage and textured paint, using handmade plant-fibre papers and mono-printing techniques to make this vibrant,rich little painting.
This painting is now available in the Shop here on my website.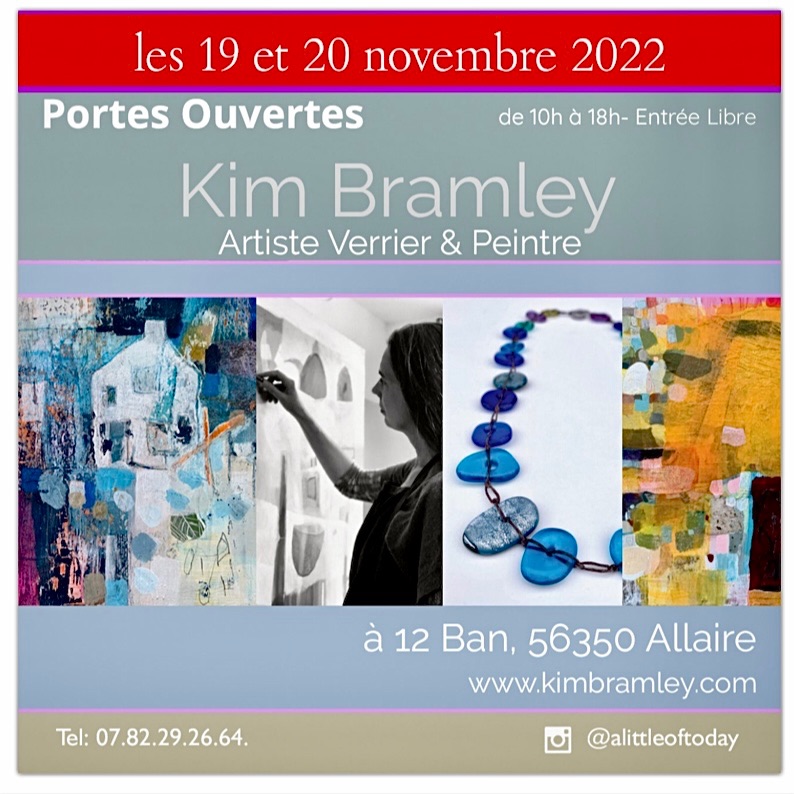 Every November I have an Open Studio Weekend. Thank you to all who came last year! ....... and now in the meantime you can visit my studio by appointment. Call me!
Solo Exhibition at Woburn Mosaic Gallery
13/14 Market Place. Woburn. MK17 9PZ
'Canvas to Kiln'
21st June 2022 –
open until July 10th 2022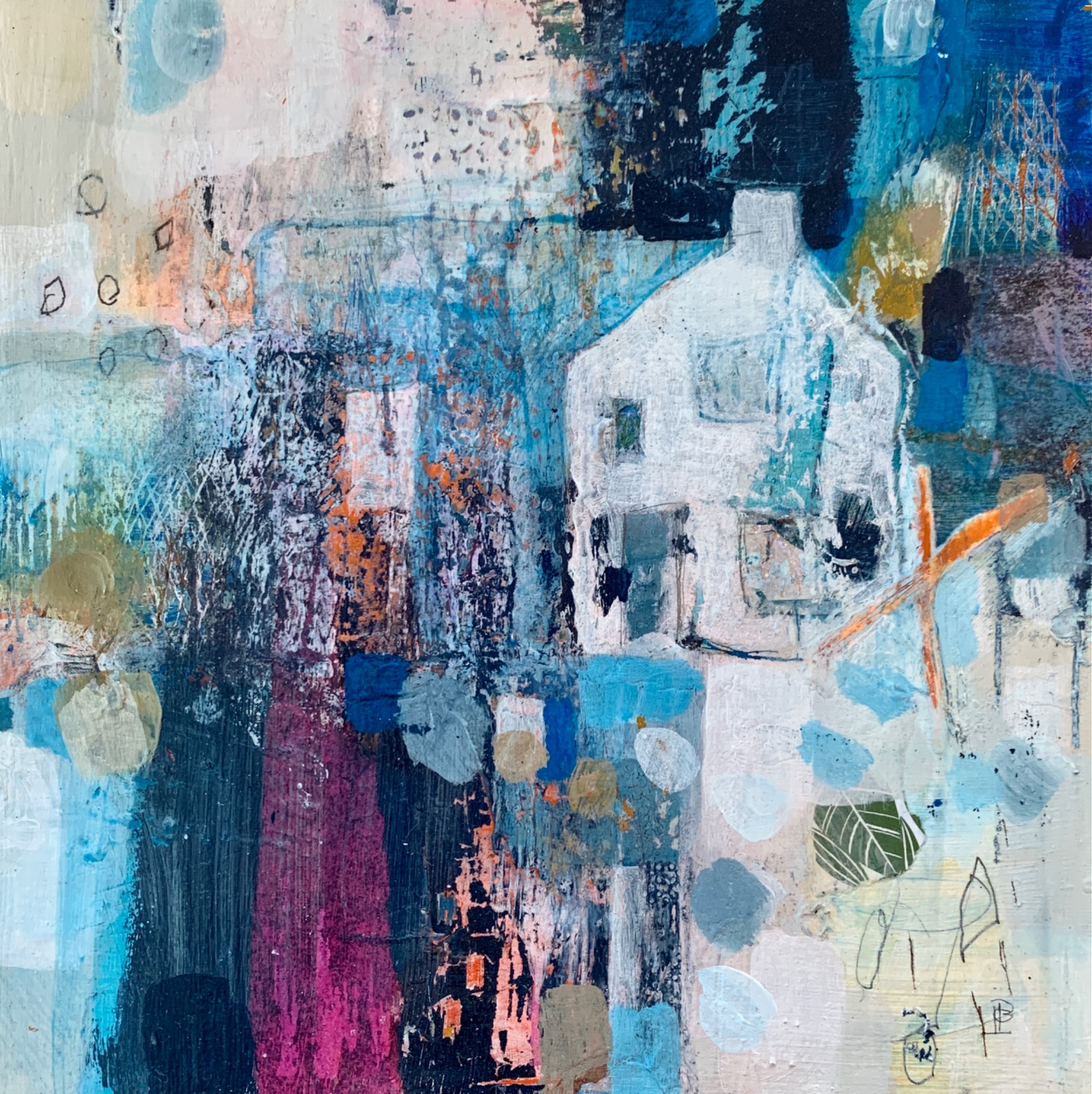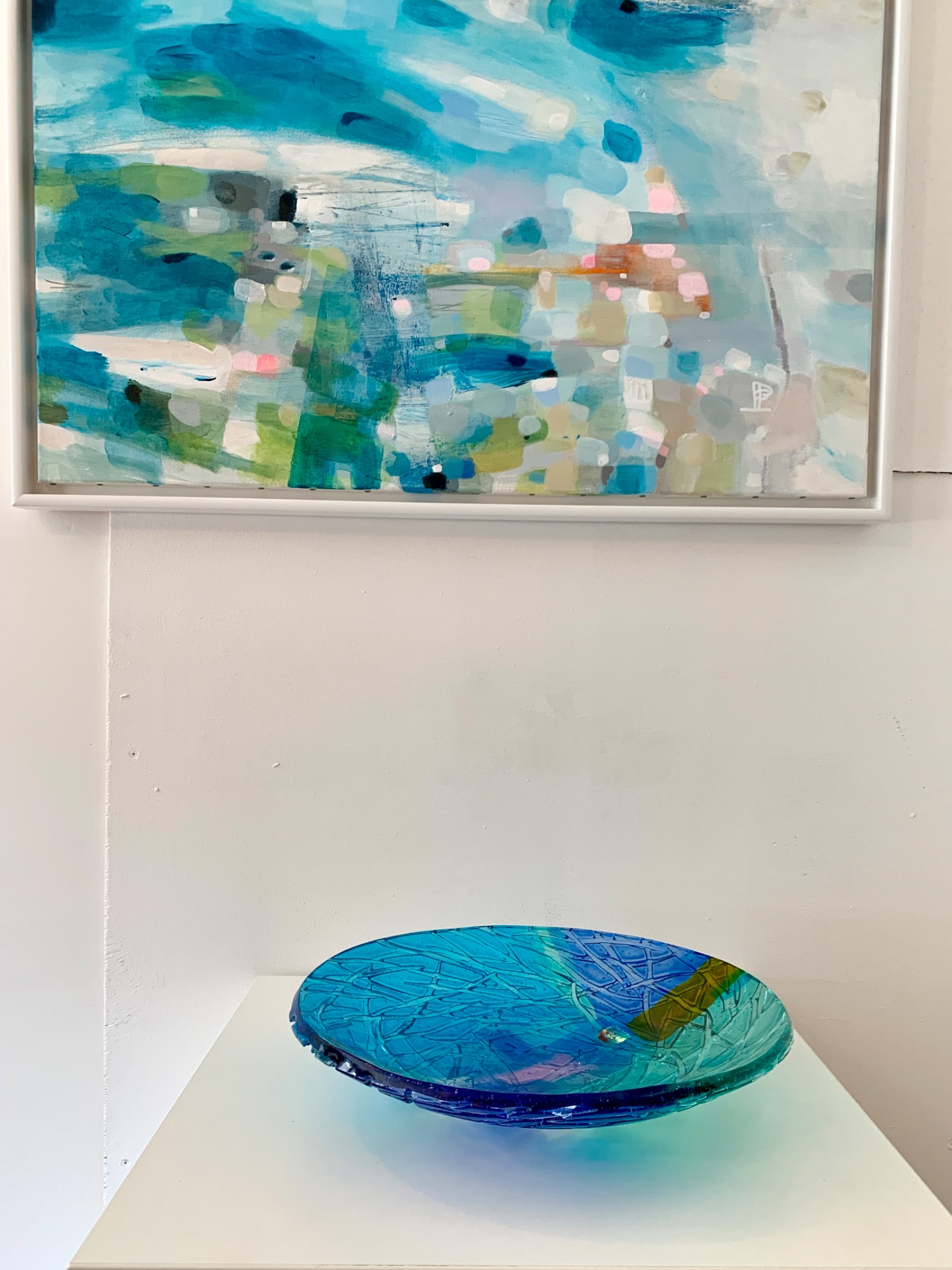 My first Solo Exhibition of Paintings with kilnformed glass.
It was during the first lockdown in 2020 that I decided to create a new body of work. For the first time this was a series of paintings in acrylic paint with mixed media collage and sometimes metallic thread stitches.
This series evolved both in the kiln and on canvas.
....and here is also a short film about a 2021 exhibition: "DIALOGUES" La Passerelle, La Gacilly. 27 Mars - 16 Mai 2021 Mixed media Paintings and Kiln-formed ArtGlass
An Exhibition of both Kim's Kiln-formed Glass as well as, for the first time, her mixed-media Paintings on Canvas. ( Sadly this Exhibition could not open because of restrictions due to COVID-19 ) This is a short film to take you around the Gallery to show the space and many of the pieces exhibited.
The Shop is now Open! Découvrez la Collection
Discover the latest work from Kim's Atelier:
Deep Colourscapes, Semi-abstract Landscapes, Elements of the Land.
MIXED MEDIA PAINTINGS - Acrylic, mixed paper collage, pastel, Graphite and Metallic Thread .
ARTGLASS Created with Fused layers, Kiln-carving & diamond wheel cut details
PAINTINGS. WALL PANELS. JEWELLERY . TABLEWARE . COMMISSIONS in FUSED GLASS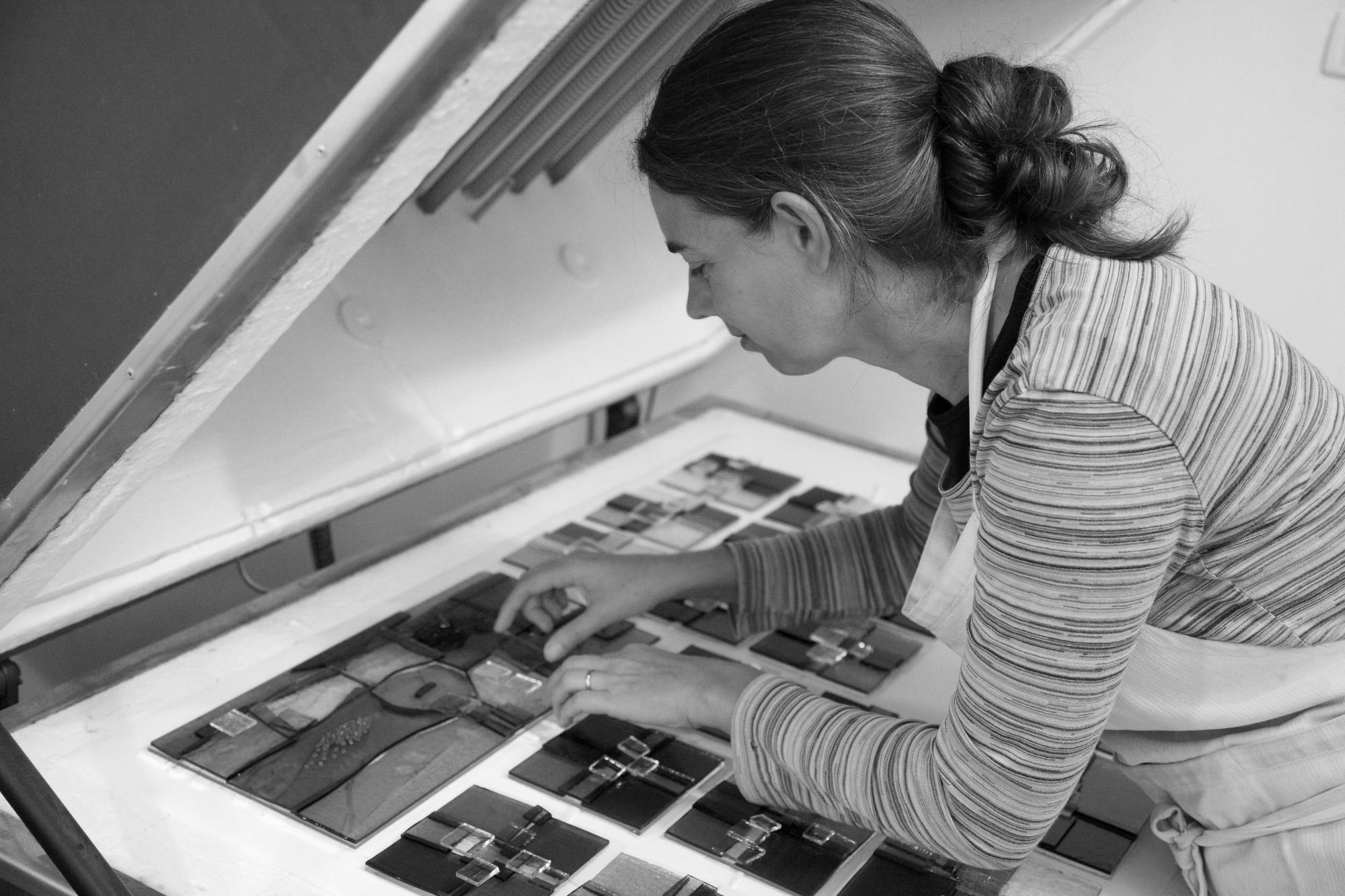 La forme, la couleur et la texture sont mon alphabet. Mon histoire c'est l'amour de la création, la passion pour les outils et les matériaux et mon implication à maîtriser les techniques.
Form, Colour and Texture are my alphabet. My story is about a love for making, a passion for exploring tools and materials and a dedication to mastering techniques.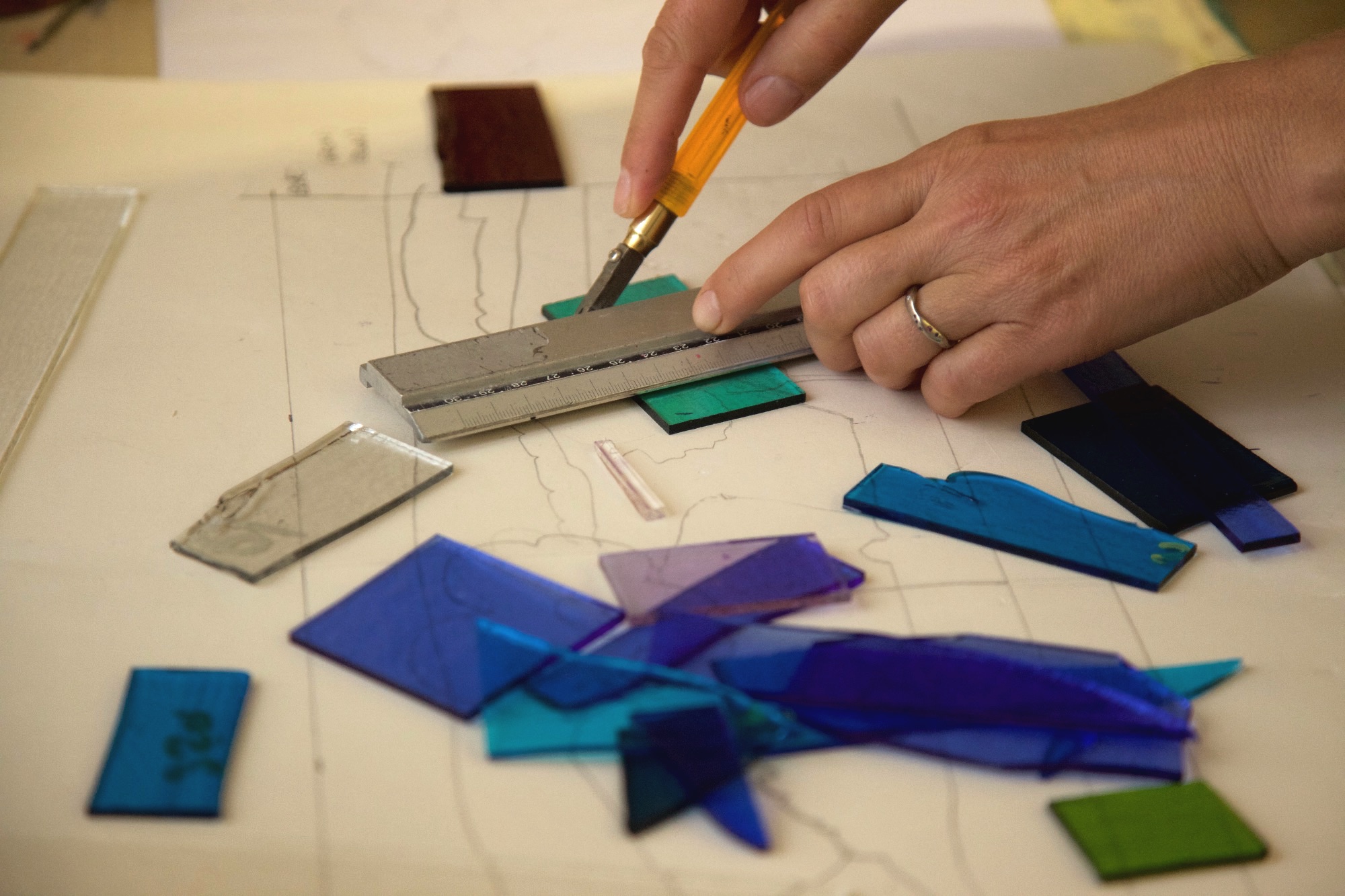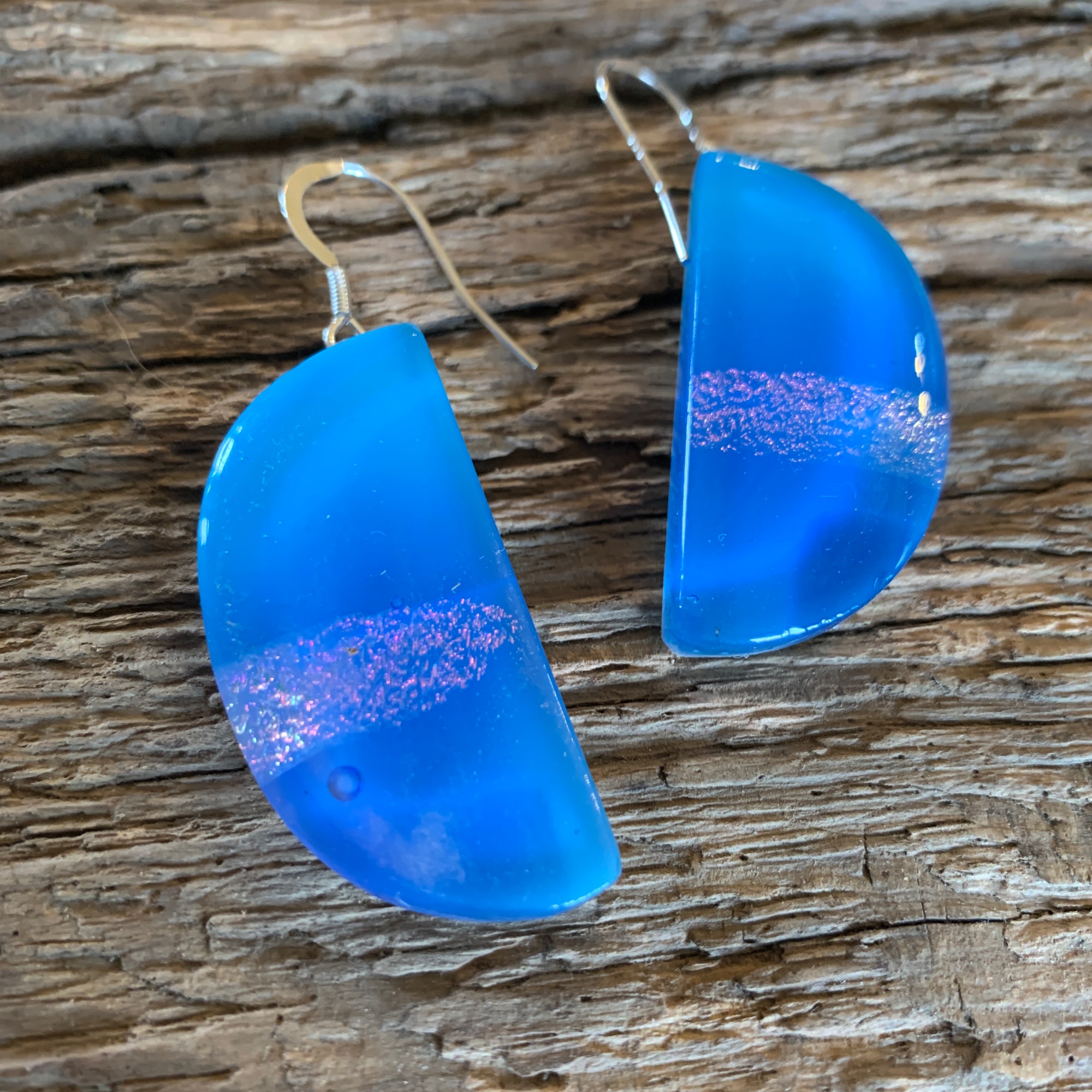 JEWELLERY:
A range of pendant earrings , some with matching pendants can be seen at the atelier- visits by appointment
and NOW in the online shop.